Closet To Entertainment Center
This two story duplex was found to be seriously short of closet space, but was found to have an enormous hidden dead space which the new owners penetrated and turned into a huge walk-in closet. This negated the need for the existing 8' by-pass door closet, while no where in the bedroom could the traditional women's style long low dresser find a space.  As the pictures depict, we not only installed built in dresser drawers, but lighted shelving and incorporated a pull out pivoting TV stand.  The necessary electrical and coaxial cable were pulled in under the baseboard as immediately behind the closet was a steep shake roof which would not like to be tromped on.  The owners were more than satisfied with the finished product and our creative way of using the space.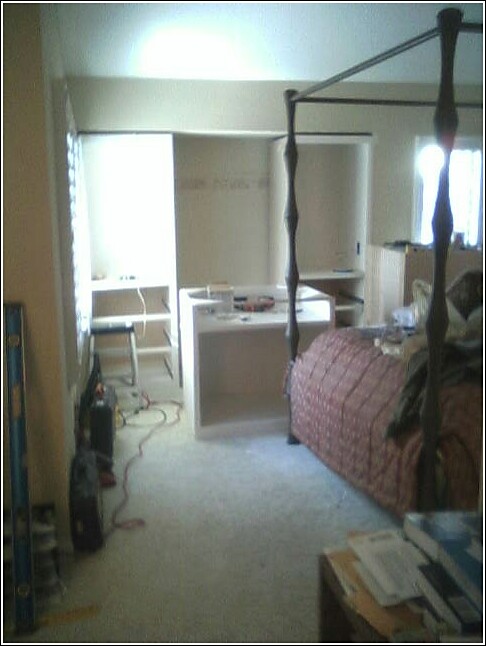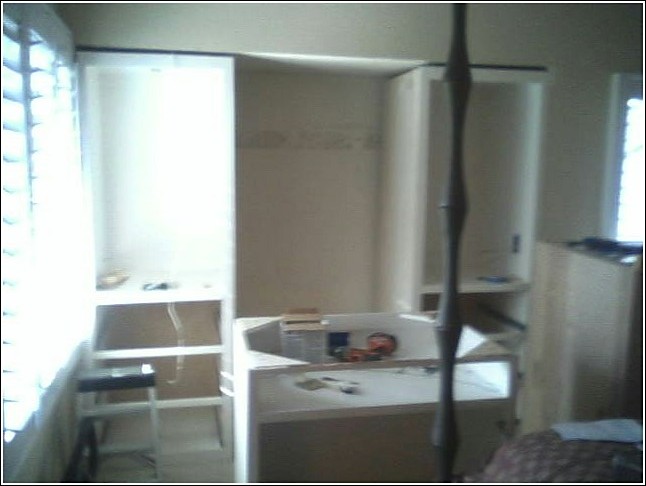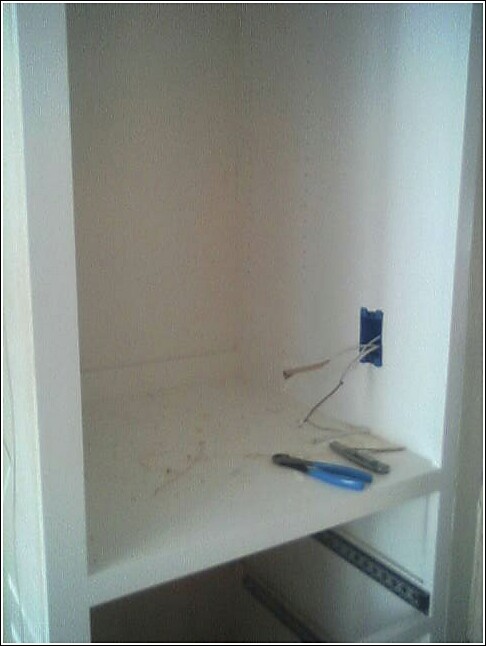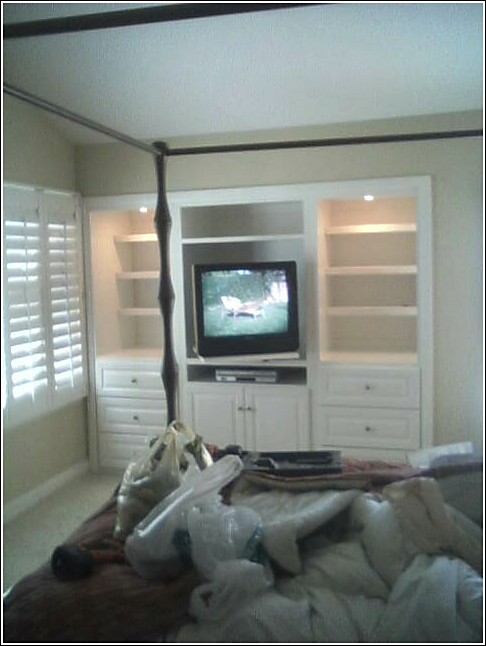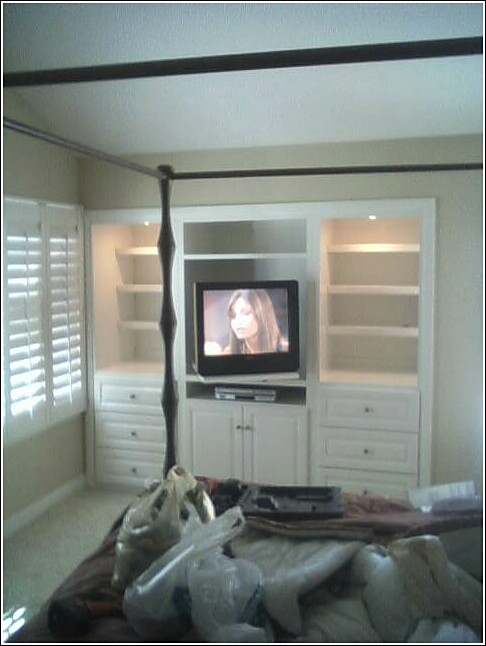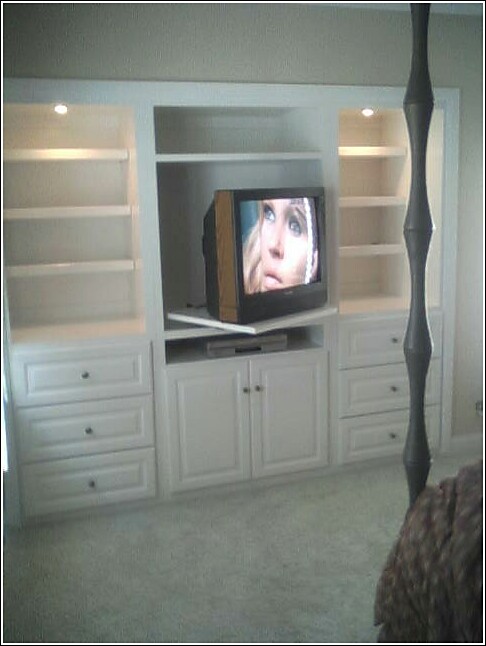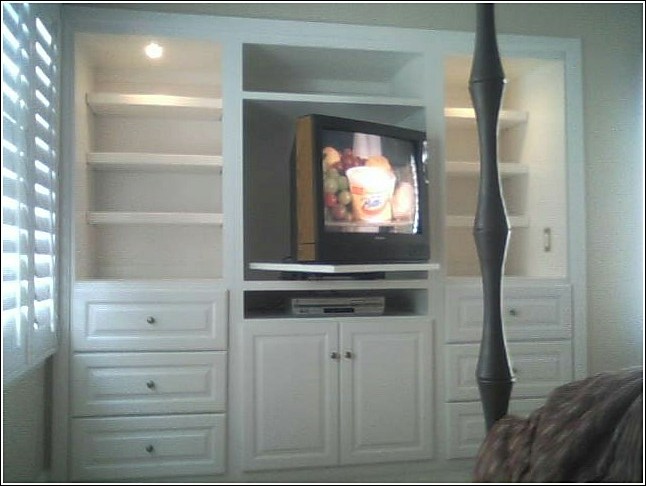 Den's 500 Sq. Foot Addition
This was the initial project we built after taking over as REO, for a contractor who was going on a 'religion' sabbatical for over a year.  The owner wanted the addition to appear as part of the original build, so we designed the necessary vertical seam to be disguised by rain gutter downspouts. Like the 'Murphy Job' depicted on our 'Interior Remodel' page, these jobs were done by Silicon Valley computer wizards to whom...price was no object.